POSTED ON Oct 2, 2013 BY Three Dollar Bill Cinema
The 18th Seattle Lesbian & Gay Film Festival, presented by Xfinity, is proud to showcase five major premieres, including two world premieres and two of our Centerpiece Films being West Coast premieres.
Learn more about these spectacular screenings and purchase tickets today!

WORLD PREMIERES
Dick: The Documentary
Monday, October 14, 7.30pm
Documentary * Nudity * Graphic Sexuality
Guests in attendance, and a post-screening panel!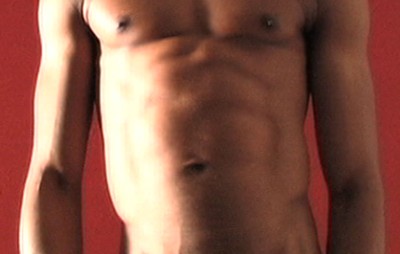 In August 2008, filmmaker Brian Fender used Craigslist to invite strangers into his living room to strip down and reveal themselves physically and emotionally through personal stories about their relationship to their penises. Fender interviewed a vast cross-section of naked men about their prized appendage: from monks to transsexuals to ex-marines to designers, ranging in age from 21 to 80. Hoping to demystify, illuminate, and even celebrate this "member" in our society, this DIY documentary is a candid exploration of what it means to have a dick.
After the screening, stick around for a "Cock Talk" panel discussion with experts in this exciting area of interest.
Musically Medicated
Thursday, October 17, 5.45pm
Documentary * International (Canada)
Guests in attendance!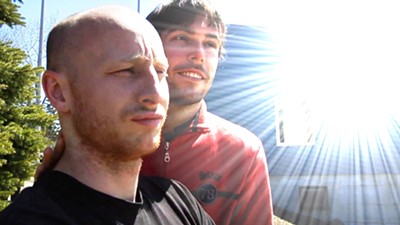 Montreal singer-songwriter Robbie Tucker was immersed in music from early childhood. In his late 20s, two years after releasing his first album, he was diagnosed with Parkinson's disease. Robbie battles his illness by taking more and more of his medication in order to function in life and play his music, but it comes at a high cost. His struggles culminate with random sexual encounters that disintegrate his engagement to longtime partner, Xavier. MUSICALLY MEDICATED is a moving documentary that examines the consequences of mistreated diseases on a young gay man's life.
Purchase tickets to Musically Medicated.


NORTH AMERICAN PREMIERE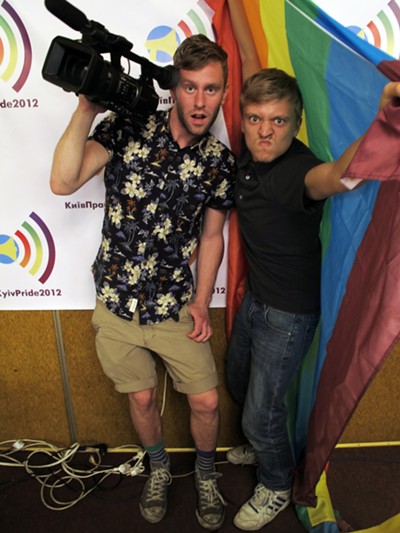 Gay Champions
Tuesday October 15, 5.45
Documentary
In a precursor to the shocking state of affairs for LGBT people in Russia, two Dutch journalists travel to the equally oppressive Ukraine to observe its first-ever gay pride parade, planned to coincide with the Euro 2012 soccer finals in hopes of capturing the world's attention. The vast majority of Ukrainians consider homosexuality an illness, and gays and lesbians have to hide their private lives. But when the secret route of the parade is leaked and hundreds of thugs from antigay groups descend to hunt down attendees, the hoped-for celebration becomes a dangerous game of hide-and-seek as the sobering reality sets in.
Purchase tickets to Gay Champions.

WEST COAST PREMIERES
Whoopi Goldberg Presents Moms Mabley
Centerpiece Film, Friday, October 18, 7.30pm
Documentary
Guests in Attendance, and a special surprise!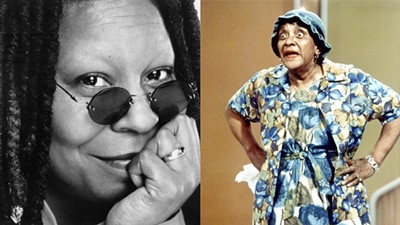 In her self-deprecating style, African-American lesbian comedienne Moms Mabley tackled big, hot-button topics such as gender, sex, and racism, speaking the truth in subtle but powerful ways. First-time director Whoopi Goldberg explores Mabley's legacy through recently unearthed photographs, rediscovered performance footage, and the insights of celebrated comedians, entertainers, and historians, including Eddie Murphy, Joan Rivers, Sidney Poitier, Kathy Griffin, Harry Belafonte, Bill Cosby, Quincy Jones, Jerry Stiller, and Anne Meara.
Purchase tickets to Whoopi Goldberg Presents Moms Mabley.

Stranger By The Lake
Centerpiece Film, Saturday, October 19, 7.00pm
Drama * Thriller * International (France)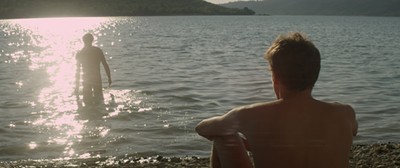 Winner of the Queer Palm and Best Director awards at the 2013 Cannes Film Festival, this lush and explicit exploration of queer danger and desire is a methodical, slow-burn thriller set on a seemingly serene nude beach. The real action happens in the surrounding woods, however, where friendly and handsome Franck first notices the brooding, muscular Michel. With an audience of strangers watching their every move and an encroaching police presence investigating a recent disappearance, the strange relationship that plays out between two lustful men becomes a deadly game of attraction and deception, prowess and provocation.
Purchase tickets to Stranger By The Lake.

TICKETS
Take advantage of our Six Pack Special to see all these premieres and more! Purchase five tickets (regularly priced $12 or higher) at once, and you get a sixth ticket (valued at $12) for free. Simply add six tickets to your cart and use the promo code BEAUTIFUL when checking out.
Our Film Lovers Pass includes admission and priority seating for five of our most prized films and their respective receptions: Opening and Closing Nights, and the three Centerpiece Films.
Can't decide which films to attend? Be bold: indulge in a Full Pass and experience it all.